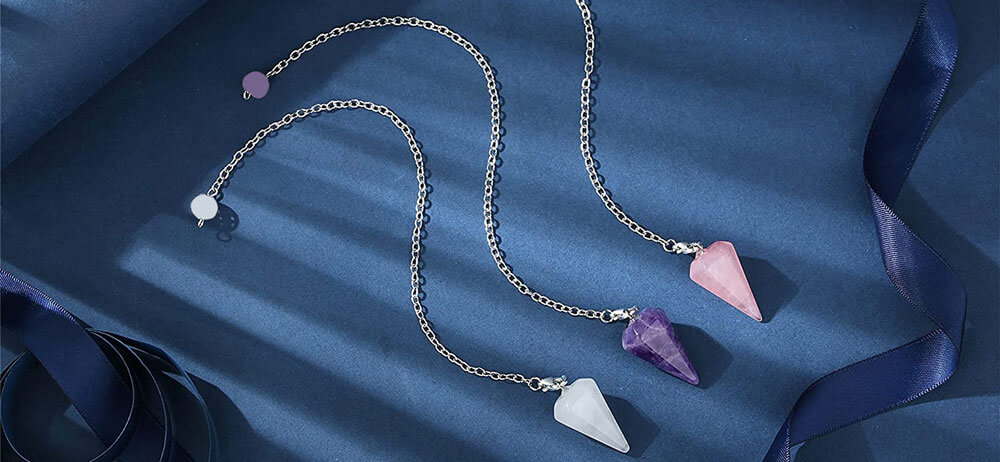 Crystal Pendulums Chakra Pendulum
Size: Pendulum pendant about 1″/2.5cm
We offer crystal pendulum pendants in a wide range of materials. Here you can buy amethyst pendulums, rose quartz pendulums, clear quartz pendulums, tigers eye pendulums, black obsidian pendulums…
Chakra pendulums are great for practicing patience and perseverance in your practice. Divining with a pendulum can be a great way to communicate with the spirit world.
Divining crystal pendulums are perfect gifts. They are also a great choice as a decorative piece to hang in your home or car.