Pendant length: 41mm
Chain necklace: 46.5 cm/ 18.3 inches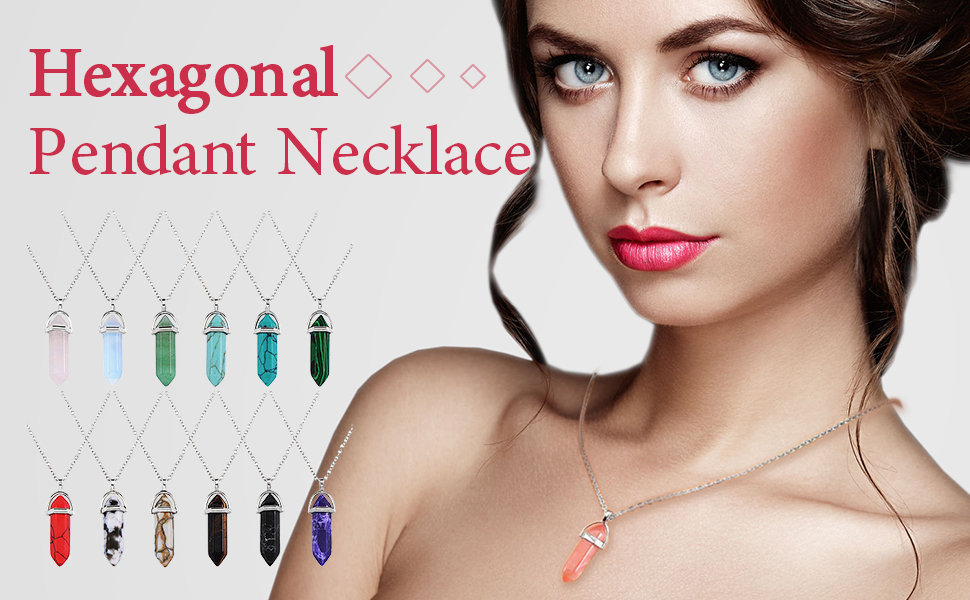 Hexagonal Crystal Necklaces: You can get 12pcs beautiful hexagonal crystal necklaces in total.
Made with natural quartz, after long time polishing and processes, these hexagonal crystal necklaces smooth in hand with beautiful colors.
12pcs different style hexagonal crystal pendants can meet your matches for different occasions.
These natural healing crystal pedant are the present of protective, luck and fortune.
You can wear these mysterious healing crystal necklaces or use them for craft beads, bracelet, key chain, etc. These healing crystals will always surprise you with their positive energy.