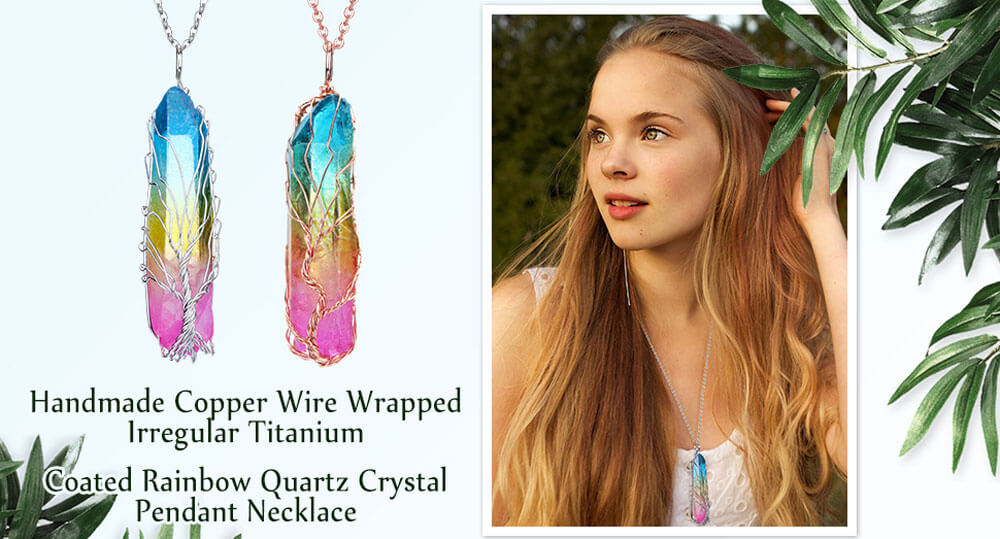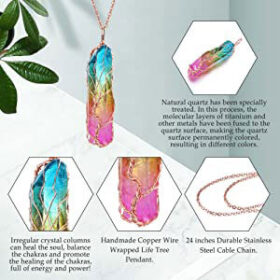 Material: Quartz, Size: 3.5-6cm, Weight: 20g
This Tree of Life Crystal Rainbow Quartz Pendant Necklace is handcrafted with a natural irregular quartz raw stone surface sprayed with a titanium coating to give it a brilliant color.
The metal wire twisted trunk and branches combine to form the shape of a large tree, infusing people's lives with abundance and prosperity.
When you wear it, it promotes wealth, health, good luck, energy, and healing as well as protection.